Before covid-19 closed most of the world to travel, we made a few visits to conferences and to visit collaborators. Unfortunately, the pandemic also meant that travel after April for the remainder of the year would be much restricted. We're looking forward to seeing the parasitology community in online conferences, and in 2021!
Mattie went to Tucson, Arizona to visit some collaborators at the University of Arizona. Curtis Thorne's group (a fellow Texan) develops technology to study intestinal organoids in 2D in plates. It was great to chat about how we could collaborate in the future.
Mattie also visited Sterling Labs, home of the famous "Sterling Iowa II" C. parvum strain. Thanks Debbie and her group for chatting with me about all things Crypto.
While in Arizona, Mattie also got to see the sights: Horseshoe Bend, Antelope Canyon, and Taliesin West!
At the end of January, Mattie and Emma attended the Keystone Meeting: Tissue Organoids as Models of Host Physiology and Pathophysiology of Disease in Vancouver, British Columbia. It was amazing to hear work from Thad Stappenbeck, David Sibley discuss the air-liquid-interface model for continuous culture of Cryptosporidium, and Mary Estes about norovirus. Mary also taped a great podcast episode with the American Society for Microbiology.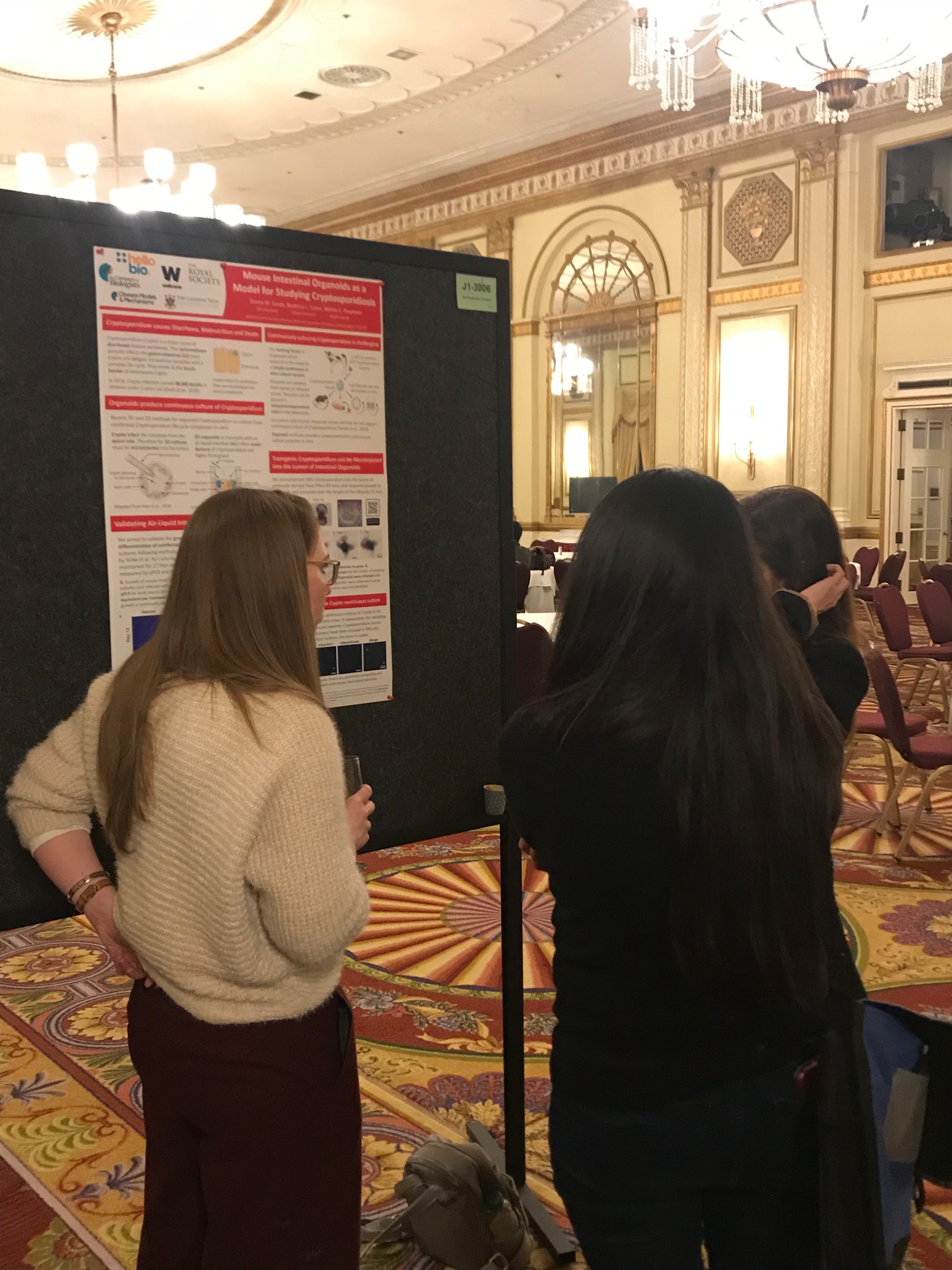 Thanks to the meeting organisers and the Crypto group for lots of new ideas, feedback, and inspiring science.
Mattie also got to visit the Striepen lab for a quick visit. It was meant to coincide with the PATH biannual Symposium on Innovative Therapeutics for Cryptosporidium, which was the first meeting to be canceled due to covid-19. Thanks to Boris and the group for great discussions, sharing new and exciting data, and a delicious Ethiopian food dinner.
When Mattie returned from the USA, we closed the lab 3 days later. Scotland is fairing well in the fight against covid-19 at the moment and we are especially grateful for our outstanding Tayside NHS.
We are hoping to reopen the labs soon and resume research!