This December Beatrice, Ross, and Mattie attended the 4th ToxoUK- a local meeting for Toxoplasma and coccidia researchers. This year it was hosted by Ross Waller and Ellen Nisbet at Downing College at Cambridge University. We are really grateful to the apicomplexan community for being so welcoming of a new Cryptosporidium lab in the UK!
Beatrice gave the conference's opening talk!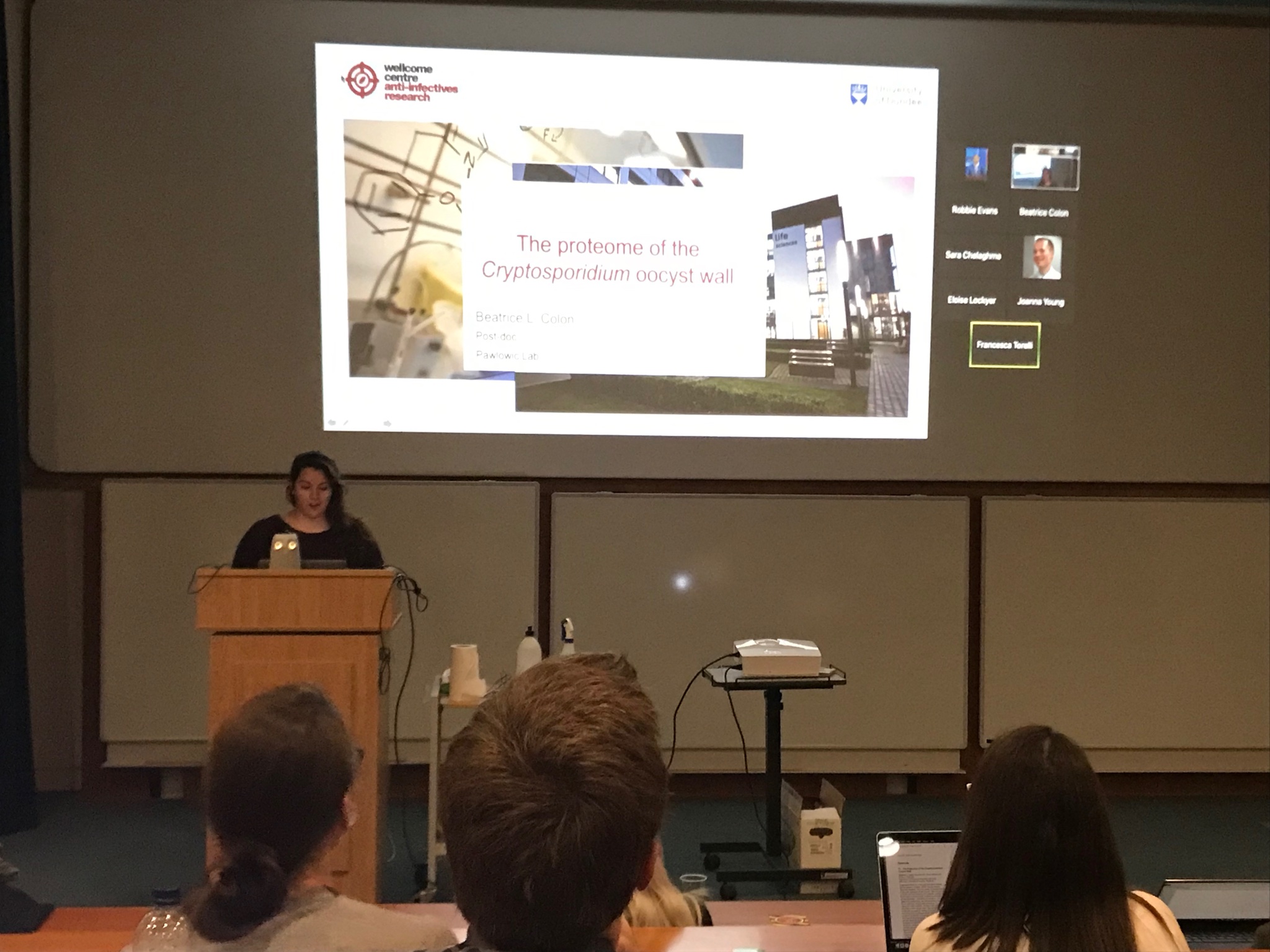 Ross spoke on the second day!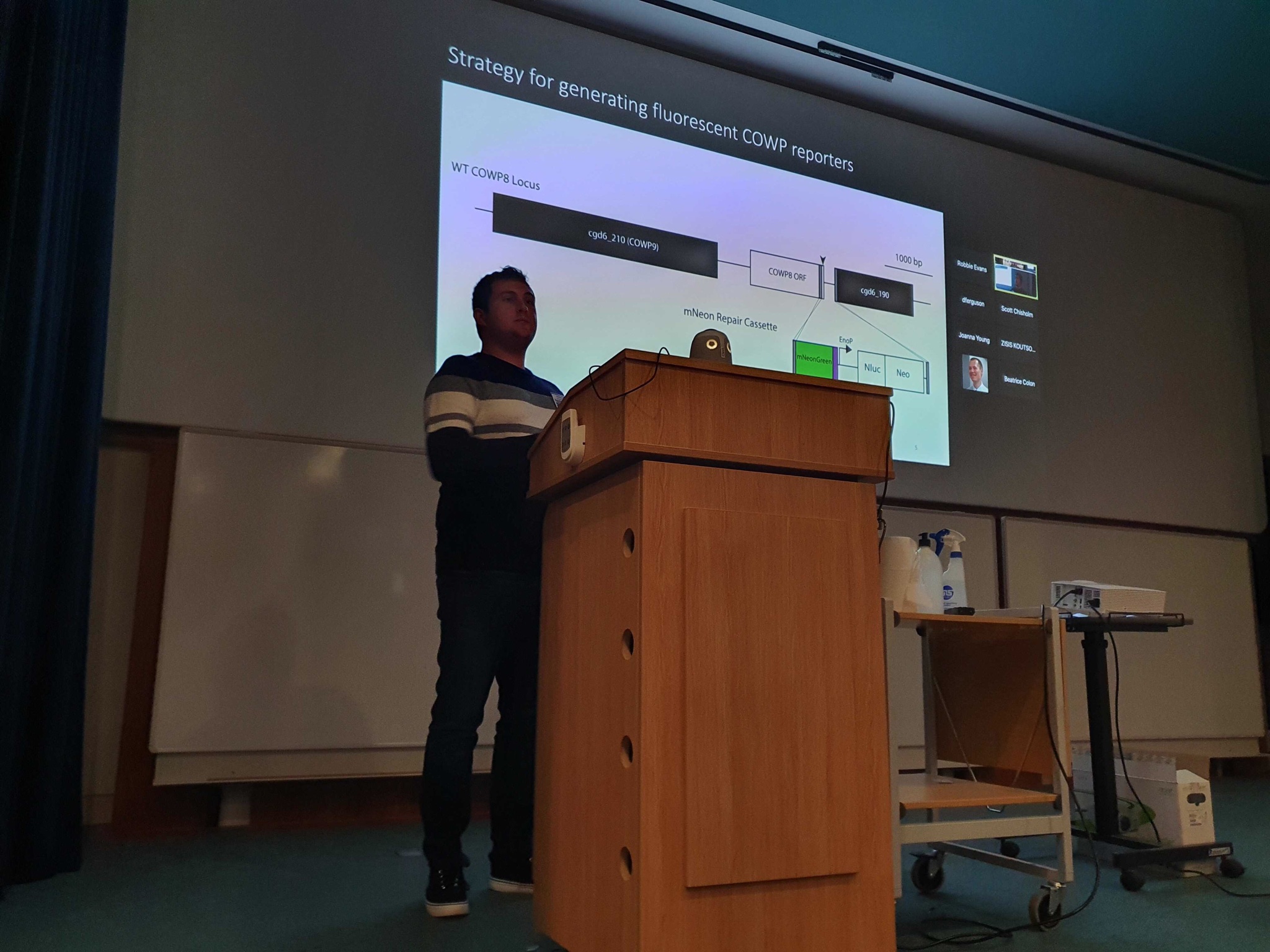 Also congratulations to Ross for winning runner-up for best student talk! He was even interviewed and awarded a prize from FEMS, Pathogens and Disease journal. You can read about it here:
Well done both! We had to leave a bit early to catch our train back to Scotland, but really enjoyed exploring Cambridge, chatting over a delicious Christmas dinner and then after at the pub. It was a thrill to attend our first conference as a new lab.
We're looking forward to more opportunities to do this again next year, and hopefully even get to travel a bit farther thanks to vaccines 🙂